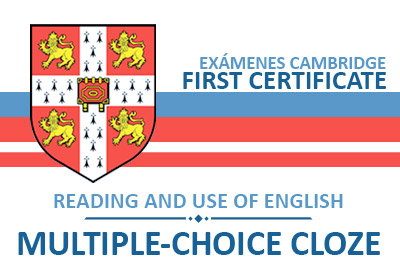 FIRST CERTIFICATE: Multiple-choice cloze
Una de las pruebas que forman parte del Examen cambridge FIRST CERTIFICATE dentro del READING AND USE OF ENGLISH es el Multiple-choice cloze.
Se trata de una prueba que consta de un texto en el que hay ocho espacios vacíos (más una espacio de ejemplo). Cada espacio representa a una palabra o frase que falta.
El texto cuenta con ocho grupos de cuatro palabras o frases, cada conjunto correspondiente a un hueco vacío del texto. Los candidatos tienen que elegir cuál de las cuatro palabras o frases en el conjunto llena el espacio correctamente.
Los candidatos deben aprovechar su conocimiento del léxico y comprensión del texto con el fin de llenar los espacios vacíos.
A continuación os dejamos un ejemplo del FIRST CERTIFICATE: Multiple-choice cloze extraído del Handbook de Cambridge.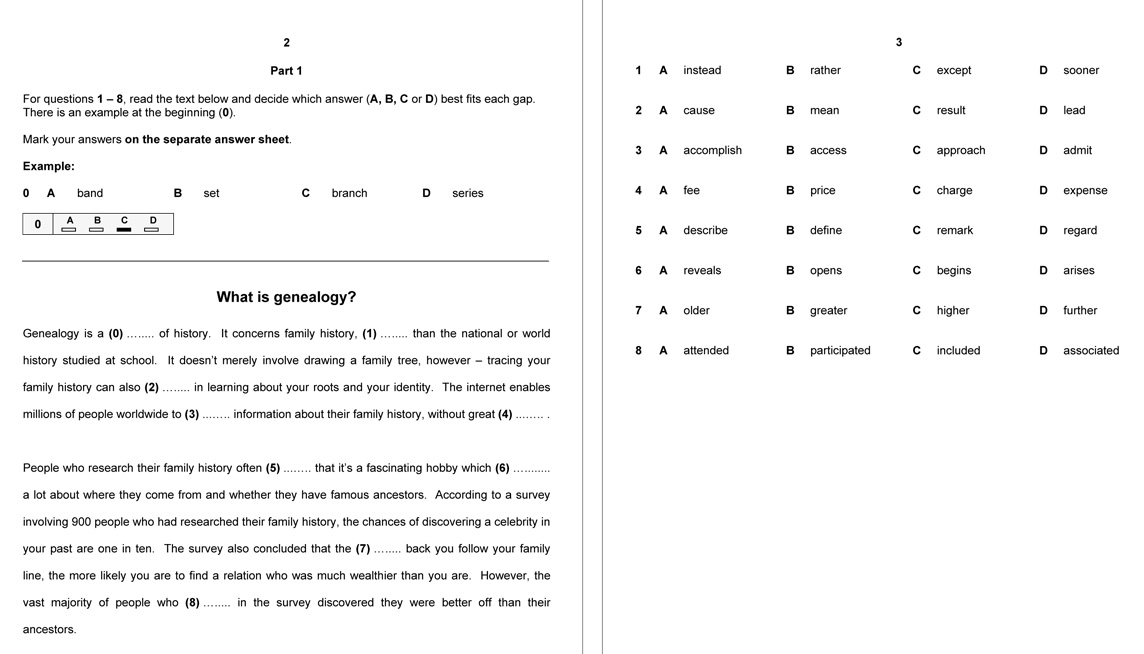 https://theenglishexamcentre.com/wp-content/uploads/2014/11/multiple-choice-cloze.jpg
270
400
theenglishexamcentre
https://theenglishexamcentre.com/wp-content/uploads/2015/08/header5.png
theenglishexamcentre
2014-11-18 08:38:20
2014-12-16 17:17:15
FIRST CERTIFICATE: Multiple-choice cloze